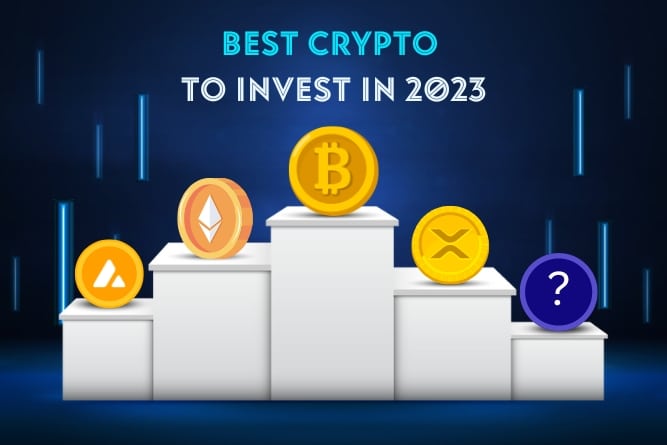 Listing the top five cryptos to look out for in 2023
Cryptocurrencies are gaining momentum even when crypto firms struggle to keep their operations running in some regions. That is commendable, depending on the kind of perspective one holds. Nevertheless, for now, the focus is on the top five cryptocurrencies that one may look out for in the current year, which is 2023.
First, digital tokens are highly volatile and subject to fluctuations every minute. What is working right now may not work after, say, five hours.
Some factors that heavily weigh in to set the value of cryptocurrencies are trends, support from the community, partnerships established, events organized, security, and convenience. When combined, all of this brings out a cryptocurrency's actual value. There may be more factors; however, these are the ones that have a significant influence on the trading price.
Avalanche (AVAX)
Transactions on the network are fast and scalable, making it a promising cryptocurrency. The only thing working against it is the limited supply of tokens. Innovations like Avalanche Bridge are keeping the token's utility up and running to ensure that the token retains its position in the market.
AVAX is exchanging hands at $11.56.
BetFury Token (BFG)
It is the native token of BetFury, whose mining is nearing the concluding stage. The value of BFG is estimated to rise once the network is done mining the tokens. Also, the value is estimated to rise because of limited circulation. BFG is backed by a team that hosts several big events. It contributes positively to the value of the token. One can explore the team in the BetFury review, which also talks about its all-inclusive casino experience.
BFG is being traded at $0.016.
Ethereum (ETH)
ETH follows BTC when it comes to the trading value and utilities. Strengthening its position at that spot is the market capitalization and the proven worth of being a decentralized platform. The digital tools of smart contracts and applications back the token. The NFT marketplace is also able to grab everyone's attention with ETH.
The token was last seen being traded at $1,752.91.
Ripple (XRP)
Ripple has registered a speed of processing 1,500 transactions every second and is backed by its proprietary technology, RippleNet. It is also known as a global payment network with economical transaction charges and speeds higher than others in the industry. Investors are often drawn to Ripple for its accessibility and speed.
XRP is listed on the trading board at $0.524.
Bitcoin (BTC)
A list of cryptocurrencies is incomplete without Bitcoin. BTC continues to pioneer the crypto industry and has a solid investment portfolio lined up for crypto enthusiasts. It has been seen as a reserve investment, just like gold. Supply is limited for BTC, and its institutional acceptance is growing faster.
BTC is exchanging hands at $26,036.60.
Conclusion
The aforementioned trading values of cryptocurrencies are accurate as of the time this article was written. The list cannot be used as an investment guide for cryptocurrencies. It is advised that crypto speculators conduct a risk assessment and invest according to their financial risk tolerance.