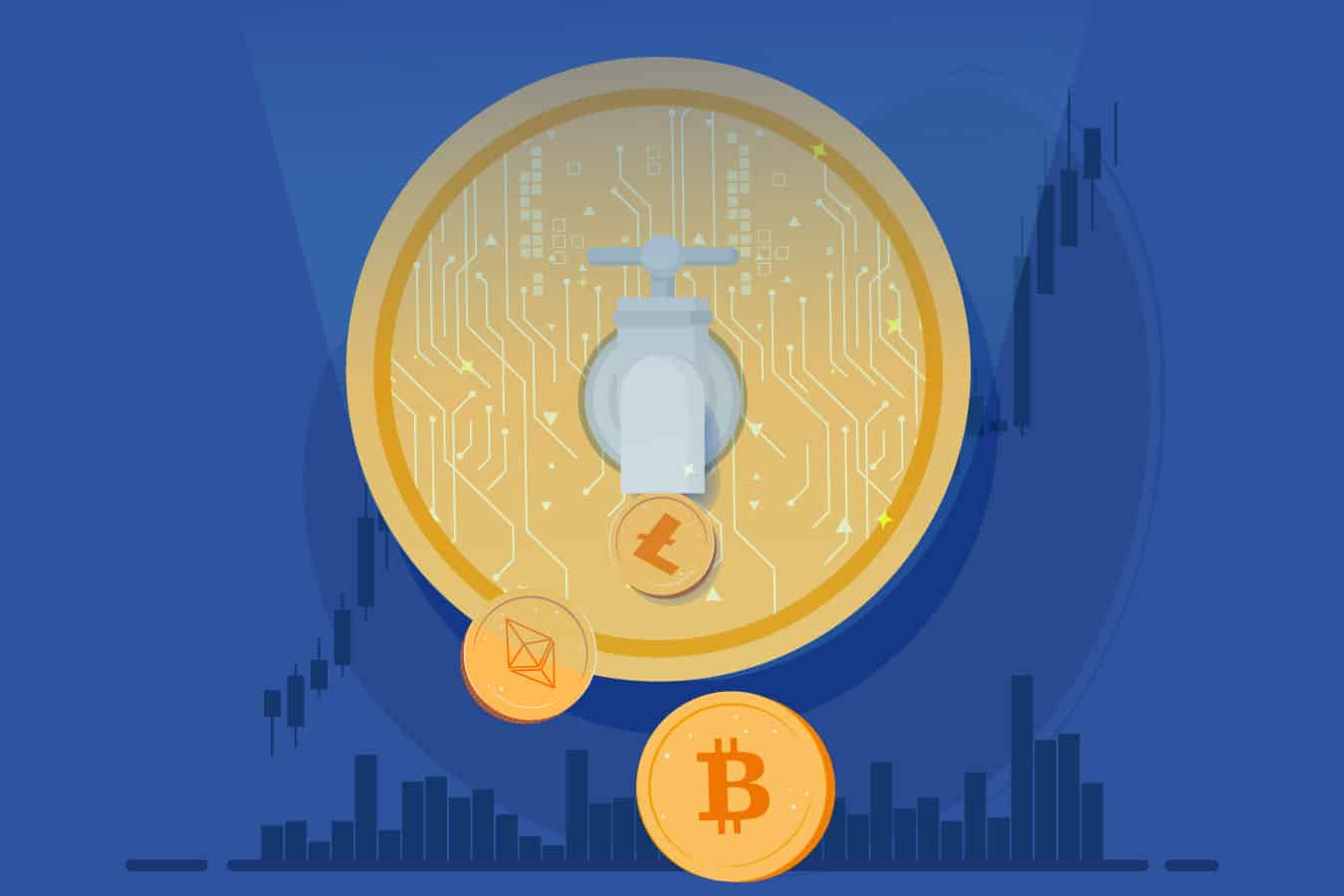 Pros and Cons of Crypto Faucet
Introduction – Crypto Faucet
You can enter the world of cryptocurrencies by either buying or trading in cryptocurrency or by mining them. But for an amateur it might not be safe and investing in digital currency might be a big deal, so beginners must look for getting free cryptos as rewards. Crypto faucet is one such method by which you can earn free crypto by fulfilling certain tasks. Before joining any crypto faucet one needs to know its workings and be well informed about it, so that they can act wisely.
How Do Crypto Faucets Come Into Market?
Crypto faucets are websites or mobile applications that reward small fractions of cryptocurrency named satoshis to users for fulfilling certain tasks. These tasks include clicking and viewing ads, solving captcha, answering quizzes, watching videos and playing games. The reward is considerably small but accumulating them every hour gives huge returns. Crypto faucets are a good option to increase the amount of Bitcoin in your digital wallet. For withdrawing rewards you need to fulfil a set of criterias. Some faucets will allow you to withdraw rewards within two days but others will ask you to finish tasks for a week. 
Crypto faucets have been accepted by the cryptocurrency users and have gained popularity ever since. Crypto faucets are primarily devised to encourage new users into investing and trading in cryptocurrency. Proving people with free cryptos will obviously boost their interest and they will learn about cryptocurrency and its benefits. People who are unwilling to invest in buying cryptocurrency straightaway can start with a crypto faucet which will encourage them to invest in the future. 
Pros and Cons of Crypto Faucet
Crypto faucets have certain advantages and disadvantages. The greatest advantage is that it is completely free and you do not need to invest anything. You can learn about cryptocurrency and its workings and you do not need any prior knowledge for that. Anyone within the supported jurisdiction can access the website or application and start to earn cryptos. A wide array of cryptocurrencies are supported on the crypto faucet platform and you do not need to withdraw your cryptos into a digital wallet since faucets support Litecoin, Bitcoin, Ethereum and so on. Faucets let you choose the kind of tasks you would like to do with clear instructions on how to progress with it. 
You get only fractions of Bitcoin so the earning or the reward is relatively meagre for the efforts you put in for doing the tasks. Users might get bored of doing the same task everyday with so little to expect in return. There are risks of scam which might rob you of your funds or identity. 
How Much Can You Earn From Bitcoin Faucets?
You cannot expect to earn your living by getting free cryptocurrency from faucets. Satoshis are worth pennies and dollars. The worth of the coins and their expected value in the future will decide the real value. If the value of Bitcoin goes up by 10x then the value of satoshis, fractions of bitcoin, will also rise by 10x. It is a good option to keep accumulating small portions of Satoshis whenever you are sitting free on your computer. That will become a considerable amount in some time and you can start trading in cryptocurrency. 
Are Crypto Faucets a Right Choice for You?
It is a good deal to be able to earn rewards for free from websites and mobile applications and users aren't particularly choosy when something is for free. One can easily fulfil the tasks required for earning rewards. If you can successfully mine bitcoins or trade fairly on the exchanges then you do not need to depend upon the faucets but these crypto faucets are beneficial as an extra source of income. 
Conclusion
People use crypto faucets according to their own choice and preference. For some people, it is a good way to earn some extra cryptos without spending money on buying crypto. For others, who successfully earn much more by trading it might appear to be a waste of time. But, if you can get free cryptocurrency just by investing a little time from your free time, why not earn it and save it for the future. 
Bitcoin faucets were primarily introduced to usher people into the cryptocurrency world and make them knowledgeable about cryptocurrency so that they start making transactions using crypto and invest in it.